'Truck of death', families mourn San Antonio victims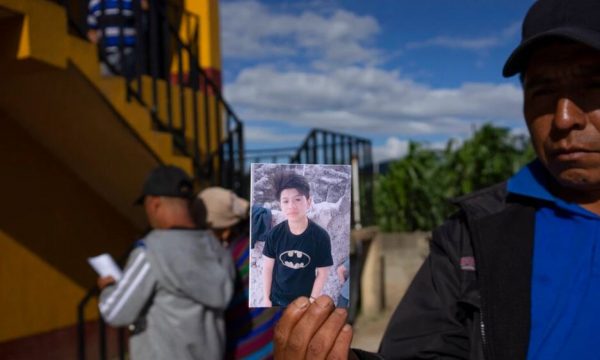 Fifty-three people were found dead a few days ago in the trailer of an abandoned truck in San Antonio, Texas, 7 of whom were citizens of Guatemala. Two of them were teenagers. The family members recounted to VOA the difficult economic conditions in which they lived and which forced them to undertake this dangerous journey.
Pascual Guachiac and Juan Tulul were cousins, 13 and 14 years old respectively. They resided in Guatemala.
"Fifteen days ago they left, for a better life, to move on. Maybe they thought they would have a future there, but then this tragedy happened", says Nicolás Suy, family member of the victims.
The teenagers, traveling unaccompanied to the United States, were two of 53 people from Mexico, Guatemala and Honduras who died inside a truck in San Antonio, Texas due to the heat.
The families of the victims say that the last communication they had with them was at noon on June 27, when the two teenagers sent a message informing their relatives that they were in the United States.
"Here in Guatemala, we are poor. The boy said he wanted a better life, so he left. But this disaster happened", says Manuel Tulul, the father of one of the children.
Meanwhile, the authorities have confirmed that 5 people from Guatemala lost their lives in the truck.
"Besides the 5 victims, 3 other citizens are in the hospital. Their situation is very delicate", said Mario Búcaro, Foreign Minister of Guatemala.
According to him, DNA tests are being conducted to confirm the identity of the victims and Guatemala will take care of their repatriation.
Even in Honduras some families are in mourning.
Among the victims were the two brothers Fernando and Alejandro Caballero, as well as Alejandro's wife, Margie Tamara Paz.
The mother of two brothers says that her children could not find work where they lived, so they decided to leave.
"We need actions and solutions that would help to stop the migration of young people", says Karen Lara, the mother of the victims.
Guatemalan and Honduran authorities say they will cover the costs of repatriating the victims and are working to help the affected families.
The incident is the tragedy with the largest number of victims as a result of human trafficking along the US-Mexico border.