The ambassadors of the EU countries meet on July 7, hoping to set a date for the negotiations between Albania and RMV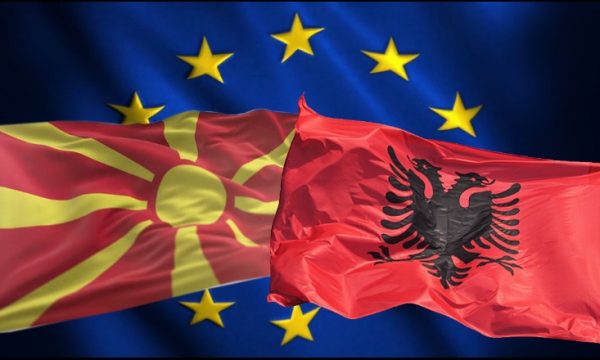 On July 7, the ambassadors of all EU member states will meet to discuss the situation in the Western Balkans. At the meeting, the possibility of setting a date for holding the first intergovernmental conference for Tirana and Skopje is not excluded.
Meanwhile, North Macedonia has 5 days to decide whether or not to accept the French proposal for resolving the impasse with Bulgaria.
What is the First Intergovernmental Conference
The first Intergovernmental Conference officially starts the talks for the membership of a country in the European Union. At the conference, government representatives gather and the basic frameworks are defined. These frameworks set out the guidelines and principles governing membership negotiations with each candidate country. The Commission will immediately begin the necessary preparatory work. Negotiations take place between ministers and ambassadors of the governments of the EU and the candidate country in what is called an intergovernmental conference.
The first stage involves the rigorous examination of the legislation of the candidate country; negotiations then proceed methodically through a series of EU legislation, which the candidate country must adopt and implement. The negotiations also extend to other rights and obligations that all Member States must accept – these are known as the Community acquis.
Accession negotiations must be completed before a new member state can join the European Union.
The pace of negotiations depends on the speed of reforms and the alignment of the country's legislation with that of the EU. Although there is no institutional publication regarding the alignment of our legislation with that of the EU, it is thought that this figure should not exceed 30%. It should be taken into account that when a chapter is considered closed, the legislation of that area must have been 100% aligned.