The Algerian travels 400 kilometers to support Kosovo and Albania in the Mediterranean Games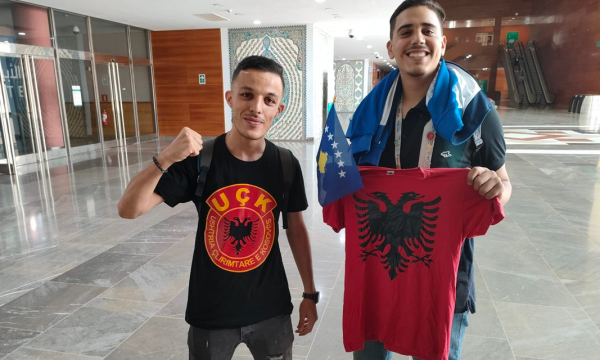 Algerian, Houssem Tujamo has traveled about 400 kilometers from the capital Algiers to Oran, to support the team of Kosovo and Albania during the Mediterranean Games Oran 2022.
For years, he has owned a jersey of the Kosovo Liberation Army, which he made himself because of the history of Kosovo and especially Adem Jashari.
There are other red and black jerseys, and his Instagram account is full of photos that symbolize his love for Albanians.
As a sign of thanks, the president of KOK, Ismet Krasniqi, gave him the jersey of the Kosovo team.