Stresi's friends beat BMT with a baseball bat in the middle of the highway, footage shows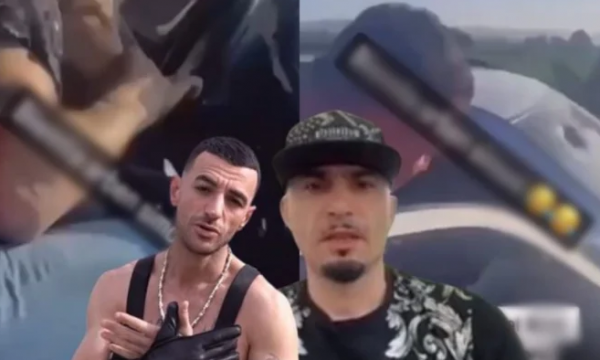 A short video has been released from the moment when some friends of the rapper Arkimed Lushaj (Stresi) beat the rapper BMT, whose real name is Benardin Simoni.
As can be seen from the images that are circulating on the network, there are some young guys who stopped BMT in the middle of the road while he was driving. They are seen hitting him violently, as one of them holds a wooden stick in his hand. They also damaged his vehicle.
The reason for BMT's beating was because he insulted and threatened Stresi with his life on social networks with the excuse that he was not protecting Clevio Serbiano as he should and the rapper had vowed to rape him.
BMT has been living in Italy for years, but apparently he came on vacation to Albania where he suffered badly. After the beating, he went to the hospital in Lezha, where it is learned that he had several fractures on his head and arm.