Over 1,000 job seekers per month this year, dominated by the age group up to 25 years old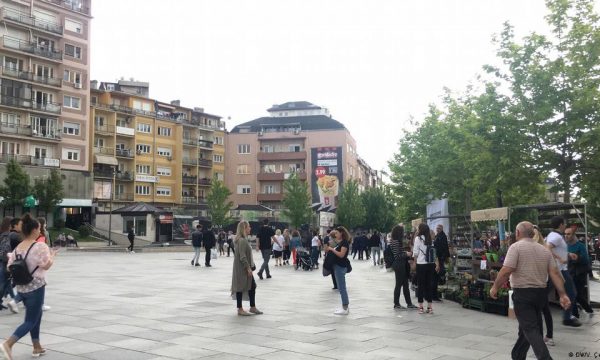 The number of people registered as job seekers in the Employment Agency of the Republic of Kosovo for the first five months of 2022 is over five thousand people, making the average number of people who appear at this employment agency per month to be over 1000. Over 40% of this number belong to the age group up to 25 years. In total, the number of unemployed persons is about 70 thousand at the country level, but not all persons who are unemployed appear before this agency.
The Director of the Employment Agency, Shpëtim Kalludra, in an interview for KosovaPress, indicated that except for the year 2020, which saw a large increase in the number of job seekers due to government support, the number of 1,000 job seekers per month is continuous.
"The number of young job seekers registered in the employment offices within the period of this year, from January to May, is 5,150 people, while in the month of May alone, 1,079 were registered… This number is probably a constant number like other years before the pandemic, but it differs a lot. from last year, taking into account that last year on average we have a smaller number of registered job seekers even though in 2020 there is a large influx of job seekers registration due to the emergency package that was the connection there that the person who benefits is also registered as a job seeker and in this context we have a large number of registered job seekers behind. However, in the second half of 2021, this growth trend has begun to stabilize, so the entry of new jobseekers into the labor market or registered as unemployed is constantly around 1,000 people per month", emphasized Kalludra.
While he also told about the number of people who are registered as unemployed, Kalludra said that the majority of job seekers are 25-39 years old.
"In total, we have less than 70,000 people registered at the level of the Republic, but it is a number of job seekers who are actively looking for work and continue unemployment… If we talk about the cumulative number of job seekers, which is less than 70,000 registered people, it is the middle age group 25-39 that dominates, while when we compare with this year's period, the number of registered job seekers in the 15-24 age group is about 43 percent of those registered… 2:04 A job seeker who comes to the office of employment to be registered as unemployed, after the registration process he is profiled and from his profiling and the interests he shows before the counselor we offer him other services", continued Kalludra.
Kalludra emphasized that the Employment Agency also offers career guidance, to help job seekers find themselves where they are most capable of operating.
"If a job seeker is looking for a suitable profession or does not have the skills required in the labor market, we refer him to one of the Vocational Training Centers where he is closest in terms of transportation and other circumstances to go in one of these centers to get a profession which in some way offers or directs him towards a safe employment", said Kalludra.
Likewise, Kalludra has announced that the awareness of citizens to look for work has increased compared to previous years.
"We consider that we are at a good level in terms of job seekers who in some form visit employment offices to receive services, but we still have to change in some way in terms of service provision, considering that when I analyze in 2020, within three months, over 100,000 job seekers were registered, which means that when you have something to offer these job seekers, they know where to find employment offices. But then no interest was expressed, it is interesting that even within a few years depending on the program we have. If we launch an employment program or other programs that we have through our employment policies, then the interest is much greater and this inactive part wakes up and visits the employment offices", he added.
He said that they research and visit the labor market and through the system they try to offer jobseekers vacancies.
Kalludra added that the fields with the greatest demand are those with technical skills, while the social sciences are very low.
"In terms of business, through the employment advisor, we research the labor market, we visit these businesses, we register those other jobs that they identify to us, and through the system we try to offer job seekers a job vacancy but also to the business that job seeker who meets the criteria according to the request of that business… Regarding the harmonization of supply and demand in the labor market today, businesses in Kosovo are mainly looking for job seekers who have technical and professional skills and not so much, or in bulk the professions that come from the social sciences… And one of the professions that are probably the most sought after come from the engineering sectors due to the technological development that is happening today, not only in Kosovo but everywhere and in this respect we are saying that perhaps the most sought after programming remains," he said.
/KosovaPress/