Inside the secret bar in the parliament, how much does coffee and pie cost for MPs?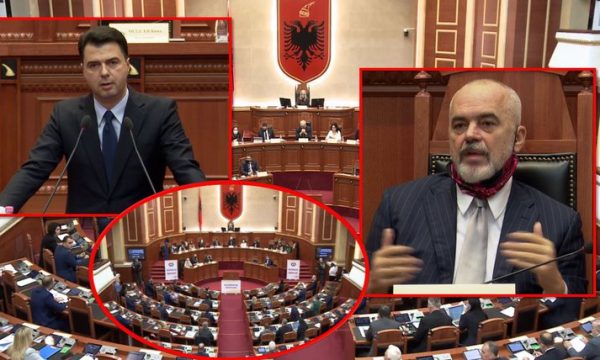 Many have heard, but few have had the opportunity to enter. It is about the bar located inside the Parliament of Albania.
The walls are witnesses of numerous events, intrigues, rumors or bargains. The cafe is a secret to the public.
Media and journalists are not allowed. Everything that happens inside must not come out. There are few photos that have come out of the bar in the media.
Someone denounces smoking, or cigars, someone goes even further. But everything that happens there, for better or worse, is amnestied by the legislators themselves, throwing everything behind them the moment they leave.
Only the pandemic brought lawmakers outside last year, where they pulled out the tables and went to the flower garden to drink coffee for fear that they were too close to each other.
But "5pyetjet.al" entered and stopped at the prices, which have been the main topic since the beginning of this year in Albania. The menu was not rich, but the prices were.
Tired of long sessions debating or silence, a coffee for MPs starts at 70 Lek, water 10 Lek less, macchiato 80 Lek.
Legislators who are hungry can eat a sandwich for only 50 Lek, which is almost impossible to find even in the most remote corner of the country. Someone else who prefers a homemade pie or pispili should pay 110 ALL.
They can accompany it with a buttermilk for 120 Lek. Those who prefer an oat yogurt, the price is again generous. At the end, a soup for only 100 Lek.
The MPs have not been affected by the increase in prices, unlike ordinary citizens even in the farthest corner./5pyetjet.al