Gërvalla answers von Cramon: Her concerns do not mean that they are right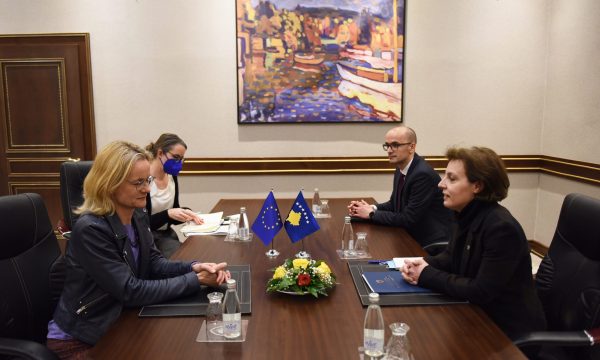 The Foreign Minister of Kosovo, Donika Gërvalla, has responded to the statements of the rapporteur for Kosovo in the European Parliament, Viola von Cramon, who said that the officials of the Government of Kosovo did not listen to the advice of friends to submit the application for membership in the Council of Europe, at a more suitable moment.
"Although many people support Kosovo's application to the Council of Europe, they all advised the Government to wait to submit the application to make sure there is a majority (of votes) in the Council before applying. This is more or less what all the international partners said," she wrote.
Gërvalla did not give the right to von Cramon, saying that there were more friends, both in terms of power and number, who supported Kosovo's application for membership in this organization.
"There were significantly more friends who told us to apply, both in terms of strength and number", she said on the show "dPt te Fidani".
Gërvalla has said that she has never talked to von Cramon about this and has stated that her concern may not be right.
"Ms. von Cramon may be uninformed, I personally have not spoken to her about this. If Mrs. von Cramon had spoken to me, I might have been able to tell her where we are, but it is Mrs. von Cramon's right, as a friend of this country, to express her concern as she feel This does not mean that her concern is right. We have had complaints that maybe it would not be good to apply before the elections in Serbia. April 3 had passed a long time, before our application to the Council of Europe", said the chief diplomat
Gërvalla has stated that Kosovo has applied to the Council of Europe because it belongs to the Council of Europe.
"None of them, even those who have shown skepticism, say that Kosovo should not be a member of the Council of Europe. Those who are more cautious say that they should be more cautious, after the exclusion of Russia from the Council of Europe", she emphasized. /Express newspaper