German Minister: Speed ​​up the negotiations for the rapprochement of the Western Balkans with the EU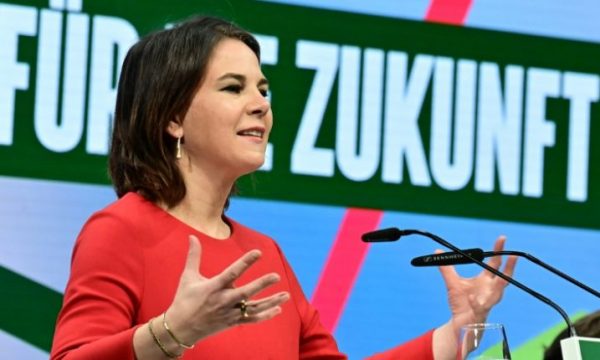 The Foreign Minister of Germany, Annalena Baerbock, considers that the discussion on the rapprochement of the countries of the Western Balkans with the European Union should be accelerated.
No more time should be wasted on integration and harmonization efforts, Baerbock said on Friday, after talks in Berlin with her Slovenian counterpart Tanja Fajon.
"Nothing should be created in the Balkans where Russia or other actors can settle," said Baerbock.
Apart from Russia, China is seeking greater influence in the Western Balkans.
"The Western Balkans is geographically in the middle of the EU. We must finally bring the people of the Western Balkans to our political center", Baerbock demanded.
According to the German minister, the European Union should have kept its promise to open membership negotiations, especially with North Macedonia and Albania.
"It is in our strategic interest and also a matter of credibility."
Negotiations with Montenegro and Serbia for EU membership are ongoing.
In March 2020, the European Council agreed to open membership negotiations with North Macedonia and Albania, but Bulgaria blocked that decision based on accusations that the Macedonian language is just Bulgarian by another name and that Skopje does not respect cultural ties and historical with the Bulgarians.
However, last week Bulgaria's Parliament gave the government the green light to approve the negotiating framework for North Macedonia's EU membership.
The move followed a change in the text of the negotiating framework, which would have guaranteed the rights of Bulgarians in North Macedonia through constitutional changes and forced Skopje to maintain good relations with Bulgaria.