Two Britons captured by Russians in Ukraine could face the death penalty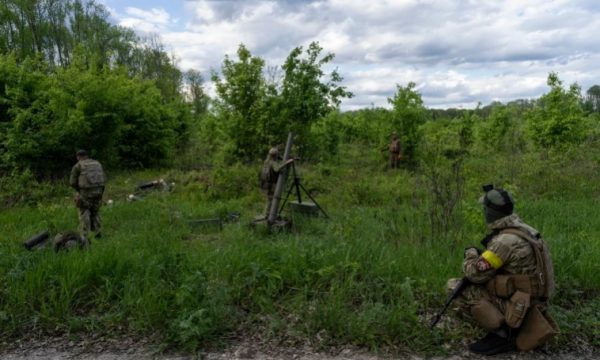 Two more Britons are being held by Russian proxies in eastern Ukraine and are being accused of fighting as mercenaries, Russian state media have reported. The report said they could face the death penalty in a possible attempt to pressure Western countries into making a deal for their freedom.
Britons Andre Hill from Plymouth and Dylan Healy from Huntingdon were reported to have also been charged with "seizing power by force", according to a Russian-controlled Donetsk state news agency. The report was obtained from an anonymous official and has not been confirmed.
Two Britons and a Moroccan were sentenced to death on similar charges by authorities in the Russian-controlled Donetsk region last month. No date has been set for the sentences to be carried out, and at least two of the men are appealing the verdict.
Hill, who was identified as a father-of-four from Plymouth, has appeared on Russian television in several clips, including one that aired last month, The Guardian reports.
In the clip, he appeared to have been informed he could face criminal charges, saying he was being "held here as a suspected mercenary". Hill, who is reported to have previously served in the British Army's Lancaster Regiment, appeared on Russian television for the first time following his capture in late April.