Ahmeti: Let's use this historic opportunity, to seal once and for all the fate of EU integration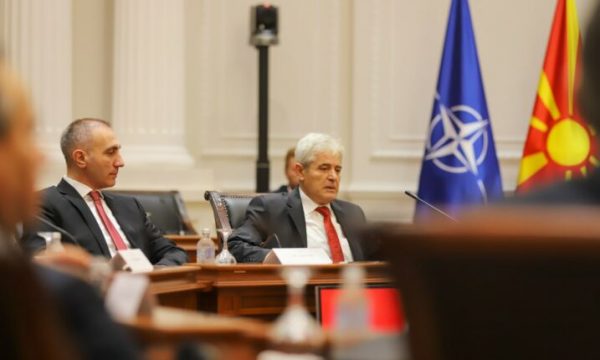 The chairman of the Democratic Union for Integration, Ali Ahmeti, wrote on Facebook after the meeting held today by the governing coalition on the new French proposal for solving the Skopje-Sofia issue.
"In the decisive moments for the European future of the country, we are sitting at the work table with the partners of the governing coalition and are carefully examining the ideas contained in the proposal of the French precedent for the resolution of the dispute with neighboring Bulgaria. Before us and before the whole opinion is a proposed compromise supported by all of Europe and the USA, it clearly includes our positions so that the identity, language and national dignity of our fellow Macedonians are not violated. I believe that it is time to show maturity and rationality and not subjective protagonism for narrow interests. We must not allow our country to become the epicenter of the dangerous maneuvers of the isolation agencies. For the benefit of everyone, for a safe and progressive future, let's use this historic opportunity and seal once and for all the fate of the country's integration into the European Union!", wrote Ahmeti.