This also happens, the Mexican mayor marries an alligator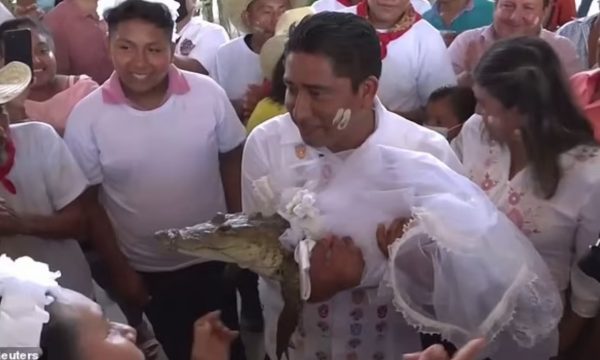 A Mexican mayor has married an alligator, wearing a wedding dress.
Victor Hugo Sosa, mayor of San Pedro Huamelula, conducted the wedding ceremony as part of an ancient indigenous ritual, which is done to bring prosperity to the area.
The alligator is considered a God and his marriage with the town leaders symbolizes the union of the human with the divine.
The alligator's mouth was closed by tightening a rope, so that during the wedding there would be no bites to the guests.