There was talk of a cooling of relations with Vjosa Osmani, Gërvalla replies: The gossipers don't know what's going on or they're lying to you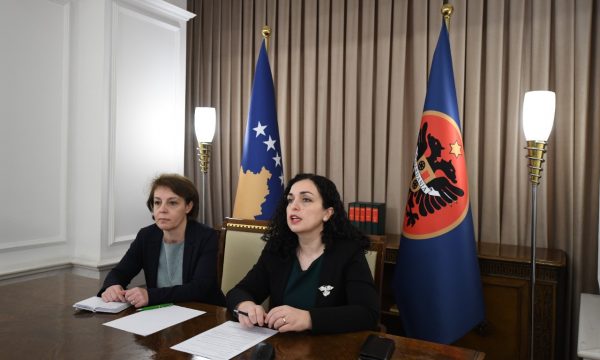 The chief diplomat of Kosovo, Donika Gërvalla, said that the relations with Prime Minister Kurti and President Osmani are good, and there is no problem in their relations.
In the show "dPt te Fidani" on T7, Gërvalla said that the coffee talkers either do not know what is happening, or they are lying on purpose.
According to her, they are the same people who said that President Osmani is so connected to Lista Guxo and its representative that they do nothing without each other.
"This is a coffee problem. Either the coffee is not there, they know what happened or they are lying to you on purpose, one of these two possibilities. Being inside and knowing the reality between me and President Osmani are the same coffee that said that Vjosa Osmani is so closely connected with the Guxo List that they don't do anything without each other. it's a new argument that he's listening to, we have a problem between ourselves that we don't know who Albin Kurti is telling me what. We don't have problems of that nature", said Gërvalla.
She did not leave without praising President Osmani, for whom she said that in every country she goes to, she is representing Kosovo in an amazing way.
"We have a partnership with the prime minister, with the president of the country, I have a little more than a collegial partnership, because with today's president of the country, in every country he steps in, he represents Kosovo in such an amazing way that even your international colleagues have started to they open their eyes to our president", said Gërvalla.