The police give details about the drug laboratory: Everything was ready, only to start planting cannabis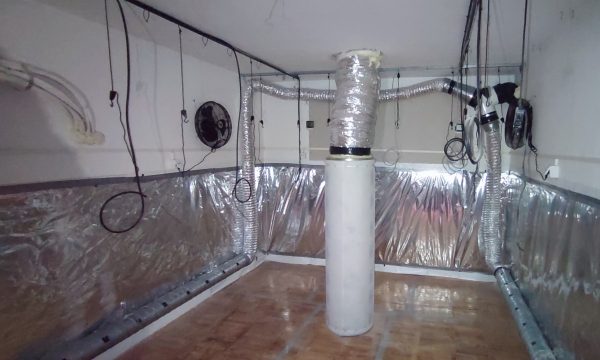 Kosovo police today destroyed a laboratory which was ready to start planting cannabis plants, so only the plants were missing.
Through a press release, KP says that after the investigations, the facility of the suspect GJ, in Leshak of Leposavici, was searched, as it was suspected that the cannabis plant was cultivated in the facility.
Today on 01.07.2022, around 10:10, during the control of the building, on its two floors, equipment for the cultivation of cannabis worth hundreds of thousands of euros was found.
GJ is on the run, while in consultation with the prosecutor, the seizure of the equipment found in that building has begun.