The agreement is very close, Luuk de Jong undergoes medical checks at the well-known club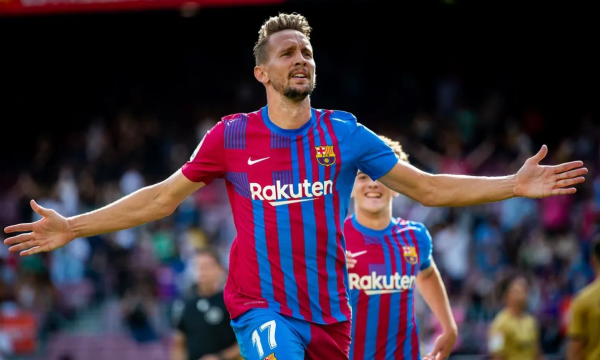 Luuk de Jong is close to completing his transfer to PSV Eindhoven.
The Dutch club announced this Friday that the 31-year-old was in Eindhoven today and is now undergoing medical checks, reports Rhewal.
PSV announced that the talks with Sevilla have progressed recently, while the talks about the player's contract are in the final stage.
The club from the Eredivisie wrote in the announcement that they hope to report more about this issue tomorrow. So, the deal can be closed on Saturday.
Luuk de Jong was on loan to Barcelona last season, while his card is owned by Sevilla.
The Dutch forward with Sevilla has a valid contract until June 30, 2023.
It is worth noting that Luuk de Jong from 2014 to 2019 was part of PSV. /Express newspaper/
#TheLuukWay ⏳😏

PSV is close to the arrival of @ LuukdeJong9† The 31-year-old striker was in Eindhoven today and has now also been medically examined by the club.

– PSV (@PSV) July 1, 2022