Shpati Zekaj wins in the first round, meets the judoka from Serbia in the quarterfinals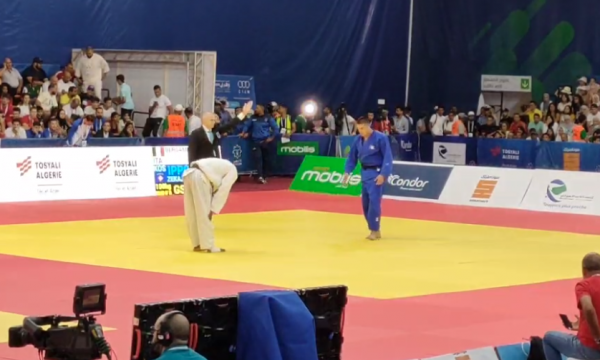 Shpati Zekaj has started his competition in a fantastic way in the Mediterranean Games that are being held in Oran, Algeria.
The Kosovar judoka triumphed with IPPON in the Golden Score against the Italian, Enrico Bergamelli in the 1/8 of the final, Rhewal writes.
Thus, Zekaj qualifies for the quarterfinals, where he will face the Serbian judoka, Aleksandar Kukolj.
We remind you that Loriana Kuka will also compete today. /Express newspaper/