Russia launches grain shipments from occupied Ukrainian territories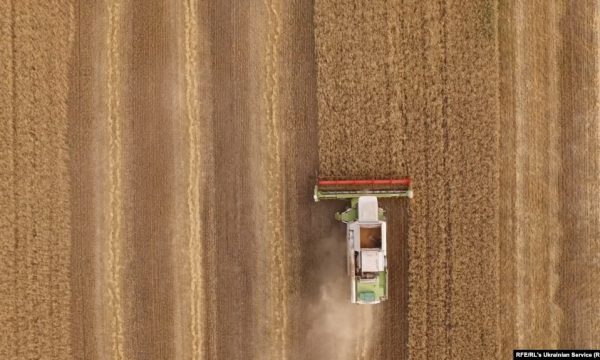 Russia has confirmed that it has begun sending grain from the occupied territories to Ukraine. A ship with 7,000 tonnes of grain left the port of the occupied city of Berdyansk on Thursday, June 30, according to a pro-Russian regional official.
For months, Kiev has accused Russia of stealing its grain from the south of the country and blocking exports from ports, contributing to the global food crisis, something Moscow has consistently denied.
Wheat exports to Ukraine have fallen by 43 percent compared to the same period a year ago, according to the Ukrainian Ministry of Agriculture, highlighting the damage caused to key sectors of the country's economy by the Russian occupation.
The blockade of ports in the Black Sea, a key route for ships transporting food products, has led to a substantial rise in food prices.
Ukrainian authorities have announced that this year, the country is expected to harvest 65 million tons of grain and sunflower seeds, compared to 106 million in 2021. The reason for this decline in production is the loss of part of the territory to Russia.
The Ministry of Agriculture in Ukraine announced that farmers in the south and east of Ukraine have already started harvesting the 2022 crop.