New map, Xhafaj with harsh tones in the Commission: Ministry and HJC in serious violation of the law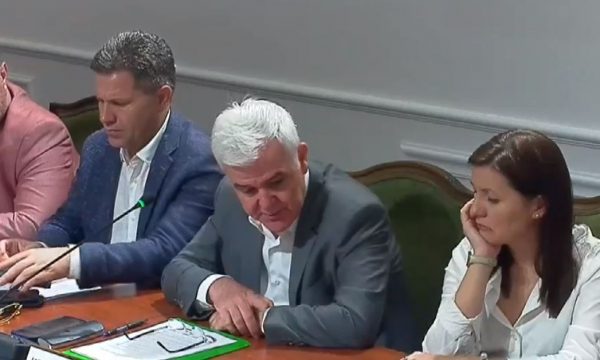 Former Minister of Interior Fatmir Xhafaj has spoken harshly to us in the Law Commission regarding the situation created due to the new court map that has pushed lawyers to boycott all court hearings.
Among other things, Xhafaj said that the Ministry of Justice and the High Judicial Council are in serious violation of the law on this issue.
"I am not worried about the fact of the date but the fact that there has been a total strike of lawyers for days. This is the issue of the citizens, We here represent the citizens and their interests It is we who have to put them under pressure to speed up the process.
MoJ and HJC are in serious violation of the law on this issue. It has been almost two weeks that there are no trials. People expect lawyers to go to court. In my assessment, the comments made by the institutions have nothing to do with the comments made in the hearing ", said Xhafaj.
He said that this is not a paperwork process but added that it is frightened if the Ministry of Finance is not informed.
"From this point of view, I would like to accelerate this process. This is not a paperwork but the essence of the document that has been made public. What the Ministry of Finance will say we do not decide. Then if they told you so I am terrified.
It means that so far 3 years have not received the opinion of the Ministry of Finance. And it takes two weeks to pressure them to come to the hearing. This is disturbing. "We have to hold a committee meeting on this then." he declared.