Kurti, Osmani and Rizvanolli talk with the head of the MCC: One of the most important collaborations with the USA was established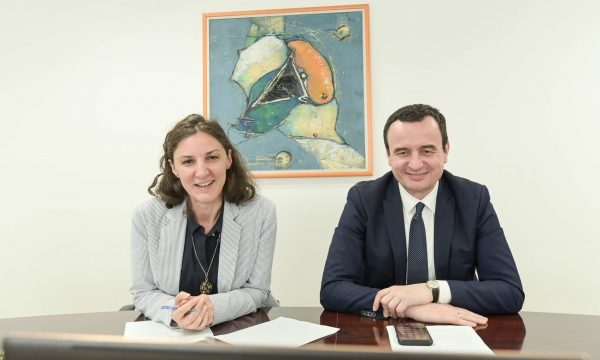 Today, the Millennium Challenge Corporation has approved the $236.7 million Compact deal. Prime Minister Albin Kurti said that this is the biggest energy investment in Kosovo to date.
According to him, this project will help lay the foundations for a fair energy transition.
Kurti also announced that today, together with the president of Vjosa Osmani and the Minister of Economy, Artane Rizvanolli, they had a conversation with the deputy chief executive of the Millennium Challenge Corporation (MCC), Mahmoud Bah.
"We expressed our gratitude for the board's decision to approve the Compact agreement worth 236.7 million dollars, of which 34.7 million is the contribution of our Government. As the largest investment so far in the history of our country in the field of energy, this agreement will enable the establishment of the foundations of a just energy transition, through the creation of capacities for battery energy conservation, professional development of the workforce and greater involvement of women in this sector", said Kurti.
Also, the prime minister has emphasized that with this agreement, one of the most important collaborations between Kosovo and the United States of America has been established.
"Because we are friends, partners, allies", he said. /Express newspaper