It was rumored that they are in a relationship, the girl who was reported to be Ardian's girlfriend has two words for Jasmina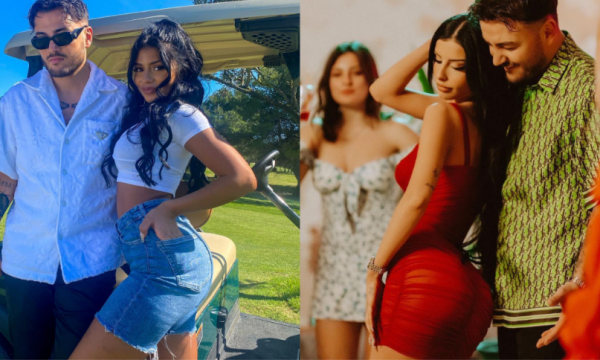 Ardian Bujupi is one of the most commented Albanian artists. The singer has long been rumored to be in a love affair with Sabrine Khan. Although they have denied that there is anything between them, the fans are not convinced as they are seen spending a lot of time next to each other.
However, while the rumors about them seem to have remained in the shadows, Jasmin Kadriu appeared on the scene, who became famous from the show "Perputhen". And Jasmina became the headline of the pink media for a relationship with Adrian after participating in one of the clips she has realized recently.
Speculation arose as the pair were seen very close to each other. Moreover, Ardiani attended the birthday of Sara Hoxha, Ledri Vula's partner, together with Jasmina. This action even made more noise as it was taken as a confirmation by the couple that they are together.
However, it is worth noting that the couple have denied being together. But despite what is said, it seems that Sabrina and Jasmin have a very good relationship. The ballerina posted a video on TikTok where Jasmin commented: "Boss babe." Meanwhile, Sabrine returned: "Both of us" ./ abcnews.al