The gift has a few words for Elvana Djata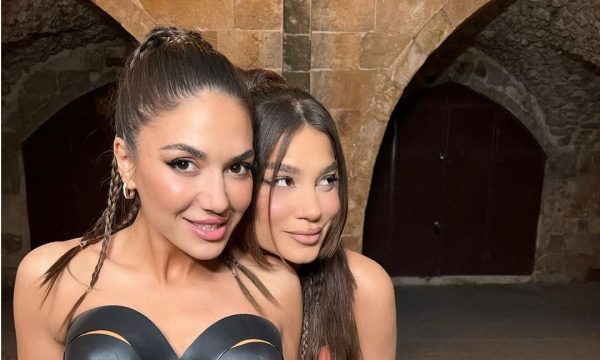 Dhurata Dora and Elvana Gjata launched their newest song "Gajde" last night
The song of this duo has managed to get the most clicks from the songs that were launched at 00:00 on July 1, where for 24 hours they received more than 2.1 million clicks on YouTube.
This success has made Dhurata, whose song was published on her YouTube channel, very satisfied with the song but also with Elvana, who had invited her to do the duet.
"Elvana Gjata so many beautiful memories with you. Thank you all for the support, we love you so much and hug you 1 million times. The team, we love you, thank you for the tireless work", Dhurata wrote.
To this, she has added some pictures where the two singers are seen in good spirits and very happy with the success achieved. /Express newspaper/