Diary of the Week / Elias Canetti: The Province of Man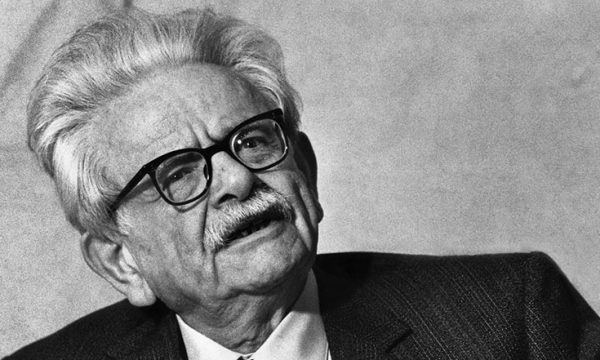 Elias Canetti (1905-1994) writer, essayist, Bulgarian aphorist, British naturalized, wrote in German. Winner of the Nobel Prize for Literature in 1981.
1942
The word freedom serves to express an important, perhaps most important, tension. Man always wants to leave, and if the place he wants to go has no name, if it is indefinite, without borders, then that place is called freedom.
People no longer have measure, for nothing, since life is no longer measure.
We will never again be able to hate what we have seen sleeping.
Man is in love with his weapons.
How to resist? – Weapons should be produced in such a way that from time to time and suddenly turn against those who use them. The horror they evoke is too one-sided. It is not enough for the enemy to act with the same means.
The weapon itself should possess a capricious and unpredictable life and people should be afraid, more than the enemy, of the very dangerous thing they hold in their fists.
Of all human religions, war is the most stubborn; but he too can be dissolved.
If you were forced to fight fiercely against each other, the ploy would be more difficult for you. – Deadly uniforms.
In the dark the words weigh twice as much.
Nothing can be done. You can complain. You can get better.
Cursed be revenge, and if my brother Benjamin is massacred, I do not want revenge, I want other people.
Wars are made out of love for war. Until this is accepted, it will never be possible to truly fight against wars.
Retrieved from: Elias Canetti, "The province of man", Adelphi, 1978
Translation: Express Newspaper