Attitudes towards Kosovo decisions, Vulin calls EU official cowardly and hypocritical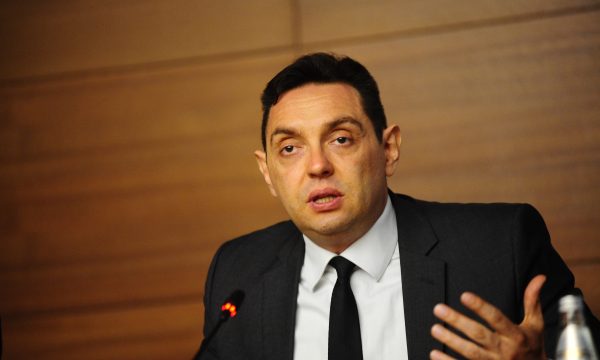 Vucic's subordinate to the government, Interior Minister Vulin, has blown up EU spokesman Peter Stano, after the latter stated that Kosovo has the right to request the registration of vehicles with license plates of the Serbian authorities in the RKS.
Vulin called Stanon a coward and a hypocrite, reports Rhewal.
"I call on President Vuiqiiq to work and be the president of all Serbs and not to bow to the hypocrisy of the EU. President, you have fought for military neutrality, how many blackmails and attacks must come from Brussels before you decide to ask the Serbs if they want political neutrality. "They have lied to us and blackmailed us for a long time, let them take responsibility for their lies", said Vulin.
EU spokesman Peter Stano yesterday stated that Kosovo has the right to remove from circulation the license plates issued by the Serbian authorities, but gradually.