Zelensky says 10 Russian missiles hit civilians in Mykolaiv, killing five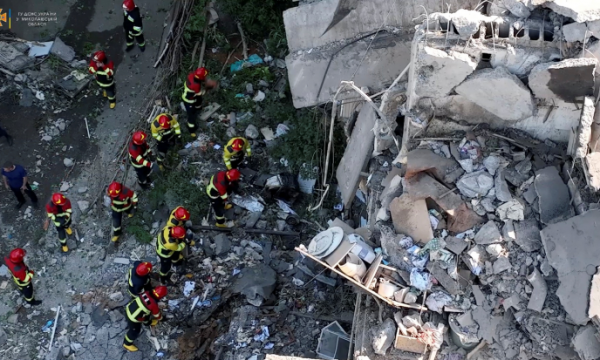 Ukrainian President Volodymyr Zelensky said 10 Russian missiles hit "civilian targets" in the southern city of Mykolaiv on Wednesday, killing at least five people.
"The attack proves absolutely to the whole world that the pressure on Russia is not enough," Zelensky said in his overnight speech.
"There have also been attacks in Ochakiv, the Dnipro, Russian shelling in the Kharkiv region, the Sumy region, the Donbas."
Zelensky also said that the situation in Lysychansk, Avdiivka "remains extremely brutal and very difficult".
"We are doing everything we can to provide our army with modern artillery systems to respond properly to the invaders," he told CNN.
Mykolaiv Mayor Oleksandr Sienkevych said Wednesday that it was "only 18 days" since the beginning of the occupation that the southern Ukrainian city was not hit by rockets or shells.
"More than 114 people had died due to Russian attacks at the time," he said.
It was not clear if this number included all the victims mentioned by Zelensky.