What are the innovations brought by the Samsung Galaxy S22 series?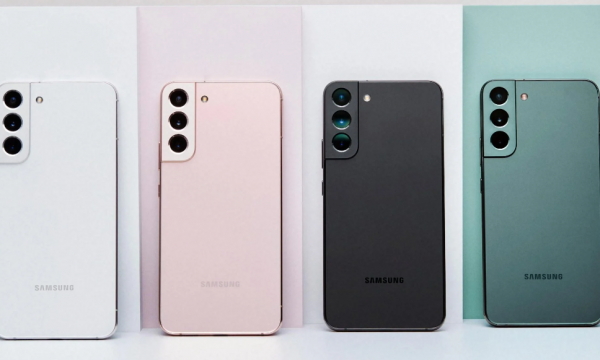 Smartphones are much more than just a device.
In a way, using them takes up a large portion of our daily time. Therefore, it is very important and essential to have a smartphone that is stable and powerful. Samsung is widely known for its high performance smartphones and this is best evidenced by the new Galaxy S22 series: Galaxy S22, S22 + and S22 Ultra.
Iconic design and built to last
For the Galaxy S series, Samsung has always aspired to develop a simple and flat shape that perfectly harmonizes technology and design. Galaxy S22 and S22 + reflect the iconic design of the S series, Contour-Cut. Both devices are built with a 6.1-inch and 6.6-inch FHD + flat screen, complete with a luxury glass. On the other hand, the Galaxy S22 Ultra has a simple but impressive design with perfectly symmetrical metal frames, with a screen with sharp angles of 6.8 inches and with an integrated SPen. This version combines the best of the Note series and the S series.
Aside from the visual side, the Galaxy S22 series is built to extend bringing Samsung's most stable mobile devices to date. This series is manufactured with Armor Aluminum and Corning® Gorilla® Glass Victus® + on the front and back, so it will make you worry less in the event of an accidental crash of your device.
High power and performance
From work at home, the Galaxy S22 series was created to support you even on the busiest days with the latest 4nm processor. This series is built with a powerful battery that lasts all day and fast charging 25 W. And for those who want more, S22 + and S22 Ultra offer 45W fast charging technology so you do not have to wait while your phone is charging.
The most powerful smartphone in the Samsung Galaxy S22 series – Galaxy S22 Ultra – features Wi-Fi 6E that lets you enjoy unparalleled performance in all your most used applications. The S22 Ultra has a built-in SPen with which you can write or draw more naturally on the screen.
A professional level camera system
These Samsung smartphones have premium cameras with countless options and features that bring a great videography and photography experience. Whether you are an amateur or professional photographer, the Galaxy S22 series has all the advanced options to take a beautiful picture every time. Featuring Nightography and Adaptive Pixel with enhanced artificial intelligence technology powered by the new NPU, the Galaxy S22 series camera is designed to allow more light, capture detail and capture colors that make your content appear clearly, even in the dark. The Auto Framing option of the video ensures that the camera always captures exactly who you want, whether one or more people, detecting and tracking up to 10 people.
Meanwhile, the S22 Ultra with Dual Tele Zoom system offers powerful optical zoom, going from 3x to 10x. Also, portraits and self-portraits will look better than ever thanks to a sophisticated artificial intelligence algorithm – the new AI Stereo Depth Map.