"Walk bro!", "No, walk you!", Clash between Goran and Gashi in the studio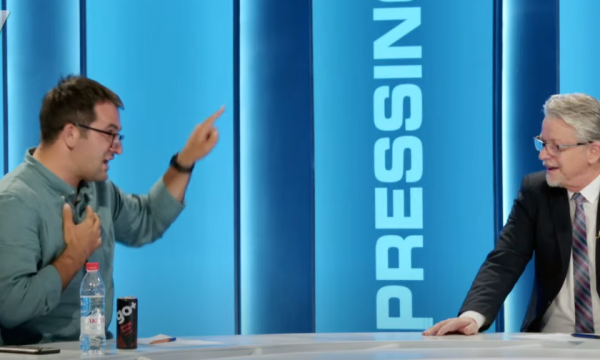 Analysts Dukagjin Gorani and Shkelzen Gashi have been involved in a vocal debate in Pressing.
The clash escalated after Gashi said some institutions, including RTK, functioned better under UNMIK than under previous governments.
"Ec bre", was addressed to Gorani Gashi after expressing this attitude.
"No, you walk, you walk", Gashi returned to Goran.
Gorani told him that he worked at RTP and knows the situation in this institution better than Gashi.
The debate continued between them in high tones, while Gashi said that he deserves more space as he is a "minority" in the studio, due to different attitudes from the other three guests.
At one point, Gashi says that he refuses to speak, saying to the co-debaters: "Go on, talk as much as you want and tell us that in this country everything has been fine except because you were fine". /Express newspaper