The photo that was deleted shows the truth about the reports that Mozzik is related to Kiara Tito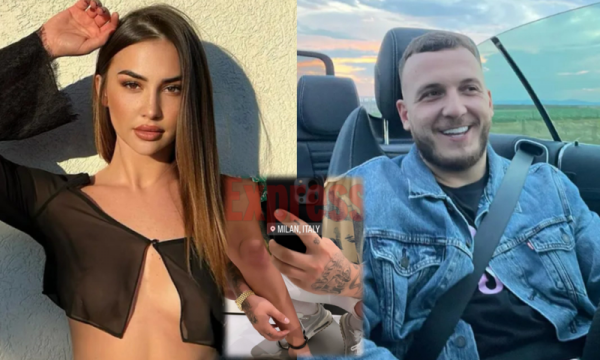 The rapper from Ferizaj, Gramoz Aliu, otherwise known by the nickname "Mozzik", is very active in terms of social networks, where he keeps his followers active with photos and videos from his daily life. But, a few days ago, he had posted a photo on the social network "Instagram", and this photo caused a stir in the pink media and social networks.
For the first time, Mozzik had posted the photo, where the girl he had placed his hand on his leg had a tattoo on his upper leg. He had deleted this photo after a few minutes, but "Express Pink" had managed to secure it.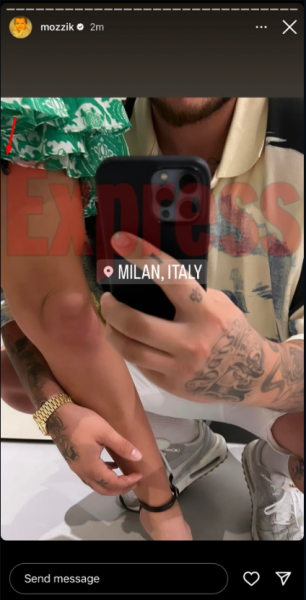 In the second photo posted, the same girl was seen, only now the tattoo was not visible in the photo.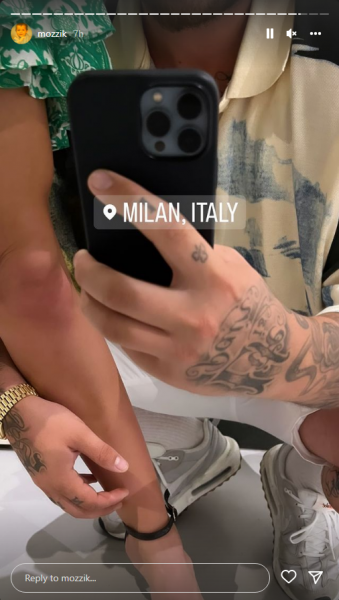 Rumors started about this photo that Mozzik is in a relationship with the well-known moderator, Kiara Tito and that the character in the photo is Kiara herself, and that this can only be confirmed by looking at Kiara's photos on social networks and it is clear that the moderator has not tattoo on that part of the leg.
And that the photo that Kiara posted on "Instagram" was in Pristina, while the photo of Mozzik was taken in Milan, Italy, so the dress of the girl who was with Mozzik and Kiara turned out to be random.
So, the deleted photo provided by "Express Pink" shows the truth about these rumors. While the moderator herself had reacted through a post on the social network "Instagram" where she denied these rumors about a possible connection./Express