The bag full of "whites", the Albanian couple is arrested in Spain, what the police found in their apartment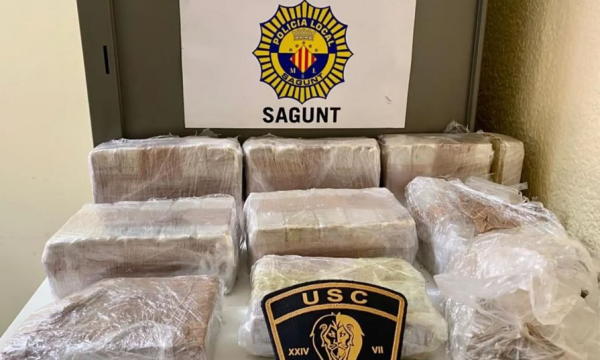 Sagunto Local Police in Spain arrested an Albanian couple aged 59 and 53, suspected of involvement in drug trafficking.
The arrest came after a debate between five people of different nationalities and a call to 112, when several Local Police patrols were immediately present at the scene. Upon arriving there, agents saw that one of these individuals was hiding a backpack behind a vehicle in which nearly 8 kilograms of heroin were found.
The person in possession of the bag was immediately arrested, as well as his wife, who was present at the scene, was handcuffed, Spanish media write.
Agents also verified that two of the identity documents held by the detainees had false marks.
Subsequently, the dog unit in the Local Police, in cooperation with the National Police, conducted a search in the apartment of the detained couple, where a considerable amount of money was found. /abcnews.al