Tahiri: Terrible, the citizens of Ferizaj, Kaçanik and Hani i Elezit buy oil in Macedonia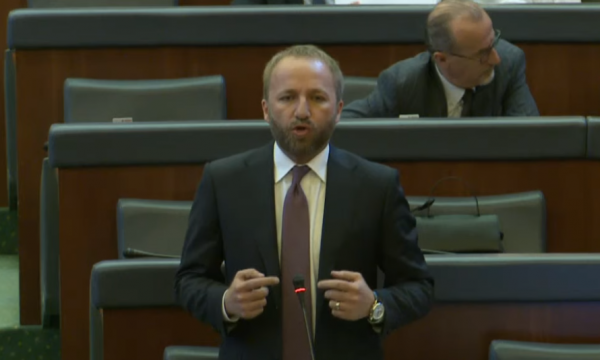 The head of the PDK parliamentary group, Abelard Tahiri, has accused the Government of wrong fiscal policies towards essential products.
In the parliamentary debate on price increases, Tahiri demanded an exemption from excise duties on petroleum products.
For this he said that he is giving a concrete example.
"It has not happened before. It 's awful. The citizens of Kaçanik, Hani i Elezit and Ferizaj go to be supplied with oil in Macedonia, because they have reduced the excise tax there ", said Tahiri.