"Resident" recruited "Key"! "Spies" speak: This is the truth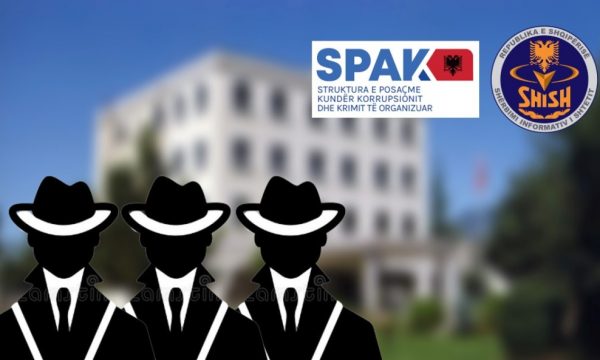 An annual report released a few days ago by SHISH, which showed a case of the discovery of an espionage network of an official in the administration who had sold information to a foreign diplomat in exchange for his son's scholarship, "disturbed" the institutions and the media. in Albania.
The file with the names came out and SPAK started investigations for 4 former officials of the State Intelligence Service and one of the State Police, suspected of corruption and revealing investigative secrets. They are Frederik Ymeri, Gjergji Koti, Bashkim Abazi, Luftar Cunaj and Maksim Ferra.
Frederik Ymerin, accused by SPAK as part of the espionage network. "I know my name came up. I have seen and read the news. I do not want to comment until I have to do some verifications. I will speak next timeHe said. Asked if he had been questioned by the SPAK, he declined to give details.
Another name that SPAK has put under investigation is Maksim Ferra, director of the Center for the Study of Terrorism and Organized Crime, "Stop Crime". He said it has nothing to do with this story and Frederik Ymeri.
"I am surprised. Two people told me today that your name has appeared in the news. Today I became aware. But these are nonsense. There is nothing real here about what is being said. Frederik Ymer's story is different, it has nothing to do with me.
I have a center, I have branches and legal status but they have committed the crime they brought out. Alleged state information. But it has nothing to do with me " he said, for "5Questions"
The file states that the subject suspected of espionage, Frederik Ymeri, was part of the State Intelligence Service and that his last task in this institution was in 2003 as Director of Organized Crime in the Central Office of the State Intelligence Service.
Until 2000, Maksim Ferra was part of the surveillance sector in the Central Apparatus of the State Intelligence Service.
The other person, Gjergji Koti, who according to SPAK and SHISH, is involved in this agency activity, is a former police officer who has served at the Internal Affairs and Complaints Service of the Tirana Police.
Further in the file of SHISH and the Anti-Terror Directorate it is shown that Maksim Ferra, Gjergji Koti, Bashkim Abazi and Luftar Çunaj, are the information network of Frederik Ymeri.
According to the file, Ymeri aimed to provide classified information, which affects the activity of important state security institutions and beyond.
Specifically, one of the former administration officials appeared in the annual report of SHISH for 2021, which showed how he had given classified information to an agent of a country not friendly with the nickname "Resident" while the Albanian official with the nickname "Key" was seduced with a scholarship for son./5 questions