Osmani says that the answer for the Open Balkans was given by Lavrov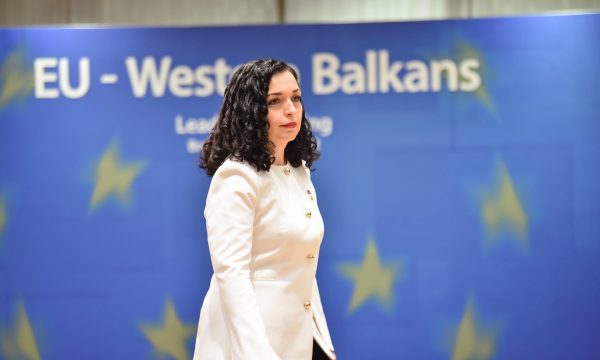 The President of Kosovo, Vjosa Osmani, has stated that Kosovo will not join the Open Balkans initiative and says that it will not be treated the same as other countries.
"We rejected the offer to be at the Ohrid summit. There were Montenegro and Bosnia and Herzegovina but as observers. I believe we should not get into the reasons why? Hill and Escobar said it clearly. The Open Balkans is a good initiative only if there is equal treatment among all the countries of the Western Balkans. You know, the Russian foreign minister gave the answer to all this when he supported the initiative. We can not enter into an initiative where there are also Russian and Chinese interests. "You know, Serbia has a trade agreement with China," Osmani told KTV.
"Everyone in the whole European continent, who today understands how our way of life, our democracy, the freedoms that we have barely achieved, not only us as an Albanian people, but the peace that exists today in the European continent is being endangered because of people like Putin, the cause of people like Vuiqii and then justify a mini-Putin, for I believe such a situation is completely unprotected. Kosovo is severely damaged internationally if Serbia's pro-Putin approach and criminal approach are justified. We will be irreparably damaged internationally if Serbia and its actions are justified. We fully respect the decision of Albania to enter or any country, let them also respect our decision to stay out. Respect each other's decision and move forward. "The much bigger issue than the Open Balkans is what is the interest of the Albanians in Kosovo and wherever Vuiqiiq's face is saved," Osmani said.
According to her, Serbia wants to use the "Open Balkans" to treat Kosovo as a non-existent or temporary state.