Kosovo today secured its fourth medal in the Mediterranean Games, aiming to win more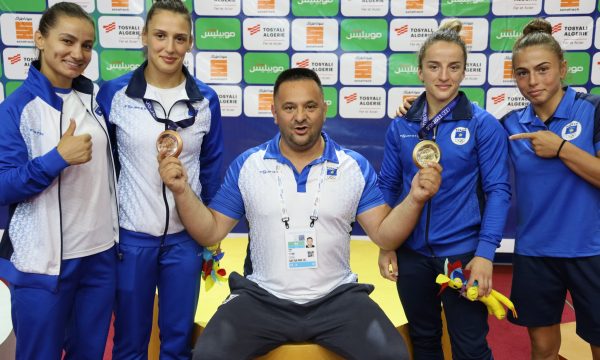 Kosovo continues to leave its mark on the Mediterranean Games, which are being held in Oran, Algeria.
A small country, which is astonishing everyone with its successes, which are continuing in "Oran 2022".
Of course, the main word this time too is being said by judo, because thanks to this sport, three medals were secured, while another one came from boxing, writes "Rhewal".
Laura Fazliu secured another medal for the Dardanelles country today after qualifying for the finals of the category up to 63 kilograms.
Currently, she has secured the silver medal as a finalist, but will seek the gold after facing the Spaniard Cristina Cabana Perez in the final.
Akil Gjakova is also in the game to win medals through repeating.
The Kosovar judoka on this occasion would win the bronze medal if he wins only one more match.
Previously, yesterday the Olympic champion, Distria Krasniqi won the gold medal, while Flaka Loxha won the bronze, writes "Rhewal".
Boxer Shpëtim Bajoku also secured a bronze medal after going to the quarterfinals, but he will hold the semifinal tonight and will try to improve the medal, taking the gold or the silver.
So far, Kosovo has secured four medals thanks to judo and boxing, while other sports had mostly faint and depressing performances.
Even tomorrow our country can win medals, again through judo… /Rhewal/