Hoxhaj asks for commitment for visa liberalization, Kurti: It does not depend on us, this is why it is not happening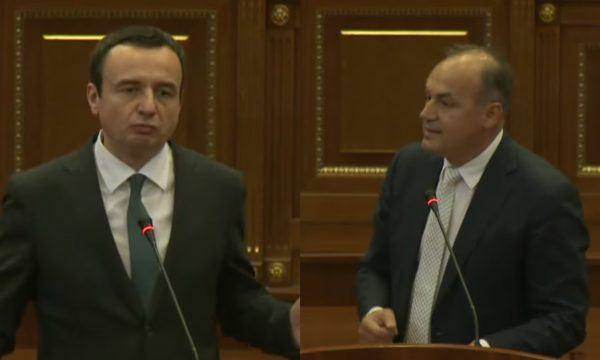 Prime Minister Albin Kurti and the Government were asked in the Assembly of Kosovo to move concretely in the commitment to visa liberalization. This issue was raised by former chief diplomat Enver Hoxhaj, while Kurti said that they have nothing to do, as it does not depend on Kosovo, reports Rhewal.
PDK MP Enver Hoxhaj asked the Prime Minister "not to produce news, but politics".
"And I ask the Prime Minister and the Government to send to all EU institutions and all member states in writing officially that Kosovo has completed by 2018," he said.
"The news we produce in Pristina is not news in Brussels," said Hoxhaj.
In response, Kurti said he had never promised visa liberalization.
"Thank you, MP Hoxhaj, for the remark, for the criticism. I am the Prime Minister who has never set deadlines regarding the abolition of the visa regime for the citizens of the Republic of Kosovo, neither in the campaign, nor in office ", said the Prime Minister.
Kurti said that "I know that work does not depend on us".
He cited the skepticism of EU member states, saying that this was not the case in Brussels.
"This (visa liberalization) is not happening because of a member state that still refuses and resists," said Kurti.
"We are trying to clarify them, but we have nothing more to do than that," the prime minister added.