Group on "BalkanTalks": Kosovo does not feel bad from Ali Ahmeti and Edi Rama!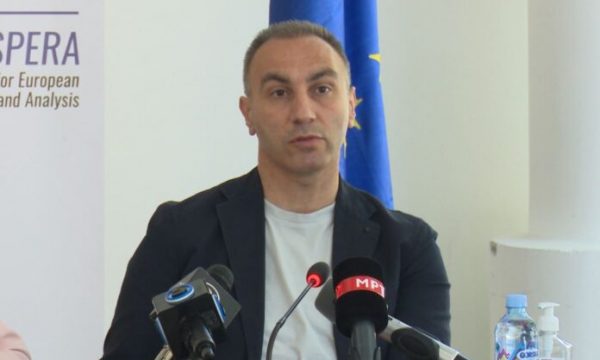 First Deputy Prime Minister, Grubi last night was invited to the show "Balkan Talks" in front of the journalist Franko Egro to talk about the latest situation with our country. Speaking about the "Open Balkans" initiative and Kosovo's non-participation and comments that with this initiative, Rama and Ahmeti and Dritan Abazevic are harming Kosovo, Grubi said that the chairman of the Democratic Union for Integration has done more for Kosovo than for Macedonia and based on this fact, Ahmeti can not do or think anything bad about Kosovo.
He said that Kosovo is welcome and that a bad thing for Kosovo can not come from either Edi Rama, Artan Grubi or Dritan Abazovic.
"Kosovo in any regional initiative is already the fourth, it has Edin, it's me or Ali, in these conferences. He has Dritan as well as himself. "Four of the six countries in the Western Balkans are dominated by Albanian elements and can not allow Kosovo to be harmed and discriminated against," said Grubi, among others.
He said that in the Open Balkans nothing is obligatory and that Kosovo has many opportunities and benefits from the same.
"Nothing is mandatory in the Open Balkans. You can participate as an observer, as Dritani does, you can decide that the bilateral agreements are bilateral. "Kosovo can sign those agreements for free movement of people and goods to help each other bilaterally, between Pristina and Skopje, Pristina and Tirana and make an open Balkans of its own", declared Grubi.