Details from the tragedy with immigrants in the US, the driver was under the influence of drugs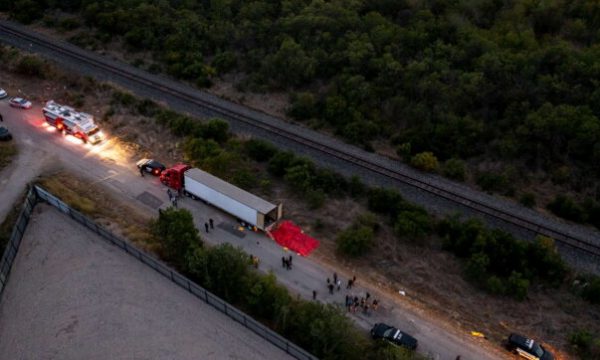 The number of people who lost their lives in the truck full of immigrants that was found in San Antonio, Texas, has gone up to 53.
Authorities have arrested 4 people so far for this serious tragedy, while 11 migrants are still in hospital in serious condition.
Immigration services report that of the 53 victims, 27 were from Mexico, 14 from Honduras, 7 from Guatemala, 2 from El Salvador, while 3 other people have not yet been identified.
US authorities also made possible the arrest of the driver of the truck, who was suspected of being under the influence of drugs. / A2CNN