Brnabic: Vucic is explaining the essence of the hypocrisy we are suffering from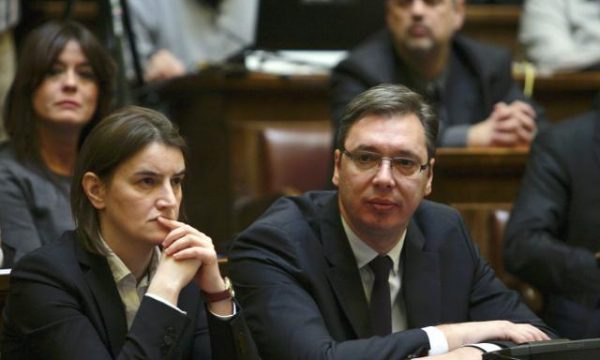 Ana Brnabiiq, the Prime Minister of Serbia, said that the President of Serbia, Aleksandar Vuiqiiq, after the meeting with the EU Special Representative for the Kosovo-Serbia Dialogue, Miroslav Lajçak, explained the "essence of hypocrisy" that, according to her, the international community has towards Belgrade. "Serbia is suffering as a result," according to Brnabic.
"Do we respect UN resolutions – or not?" Do we implement international agreements – or not? The territorial integrity of internationally recognized states is inviolable – right? Do we respect international law – always or as it suits us? "Serbian President Aleksandar Vucic explained the essence of hypocrisy and we suffer every day," she wrote on Twitter.
Vucic met with Lajcak to discuss the Kosovo-Serbia dialogue.
Subsequently, the Government of Kosovo has decided on reciprocity with license plates with Serbia.
Then came the reactions from Belgrade, where the Serbian president said that "Serbia's response will be deadly." /Express