Abdixhiku: Kurti did not prioritize the dialogue, but ended up at the dialogue tables unprepared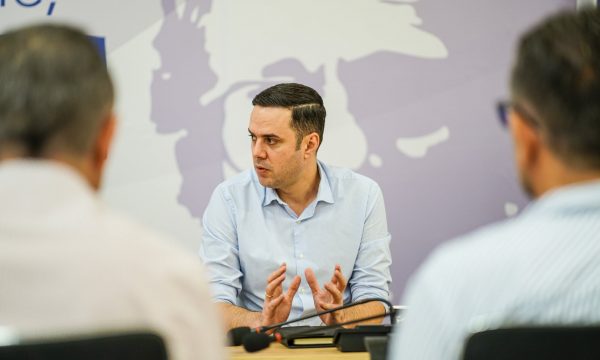 The leader of the Democratic League of Kosovo, Lumir Abdixhiku, estimates that the Prime Minister, Albin Kurti, ended up unprepared at the dialogue tables with the Serbian side as he had no priority.
Abdixhiku says that the Government of Kosovo does not have a strategy for completing this process.
"Kosovo should have a priority in dealing with dialogue because Kurti has started discussing that dialogue is not a priority as it ended up at the dialogue tables unprepared. Because when you do not have priority, you are not even prepared. There is no strategy for the completion of this process, and this process is very important for the citizens of Kosovo.
"The dialogue does not talk about the sovereignty, territory and constitutional order of Kosovo. If we had the bravest political class we would have more allies in the wings for this process. Recognition may not come to us at all, but I am afraid of how we are portraying ourselves in front of allied countries. "If we get the recognition of the five non-recognizing states, this would pave the way for membership in the EU and NATO, and a big deal of what Serbia will think", said Abdixhiku.
Abdixhiku says that the LDK attaches importance to the dialogue process, but not to the representative parties from Kosovo.
"LDK gives importance to the process, but not to the representative parties. Kurti does not report either before he leaves or after returning to the dialogue meetings. But this is a closed style of governing. We have a prime minister who is not faithful to any principle he has had over the years ", said Abdixhiku in Klan Kosova /