Why do we not remember the moment we were born?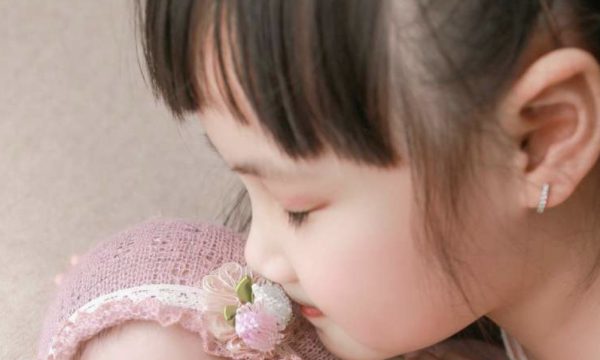 By Vanessa Lobue
"Medical Express"
Whenever I start memory lectures at Rutgers University, I ask my students to recall their first memories. Some of them talk about their first day in preschool; others for a moment when they were hurt or when they were upset.
Some mention the day their younger brother was born. Despite the great differences in details, these memories have a few things in common: they are all autobiographical, or memories of important experiences in a person's life, and usually did not occur before the age of 2 or 3 years.
In fact, most people can not remember events from the first years of their lives. Researchers have called this phenomenon infantile amnesia. But why can't we remember the things that happened to us when we were babies? Does memory only work at a certain age?
Despite the fact that people may not remember many things before the age of 2 or 3, one study suggests that babies can form memories. Certainly not the kind of memories you later tell of yourself. Within the first few days of life, babies can remember their mother's face and distinguish it from a stranger's face.
A few months later, they may show that they remember many familiar faces, smiling mostly at those they see most often. In fact, in addition to autobiographical ones, there are many different types of memories. Thus there are semantic memories, fact memories, such as names for different varieties of apples, etc.
But there are also procedural memories, or on how to perform an action, such as opening the front door or driving. Studies by psychologist Carolyn Rovi-Kolier in the 1980s and 1990s showed that babies can form some of these other types of memories from an early age.
Of course, babies can not tell you exactly what they remember. The researchers placed 2-6 month old babies in a crib with a cell phone hanging over them. They measure how often the child kicks, to create an idea of ​​their natural tendency to move the legs.
They then tie a string to one of the legs with the end of the phone so that whenever the child kicks, the phone moves. As you can imagine, babies quickly learn that they are in control of this device, that they like to see the movement of the cell phone, so they moved their foot more often.
The same things were observed in infants aged 6–18 months. But instead of lying in a crib, they sat on their parents' lap, holding a lever in their hands that recommended a toy train, which moved on a rail.
At first, the lever did not work, and the experimenters measured how much the children pressed it naturally. Then, they turned on the mechanism. Now whenever the kids pressed it, the train would move across the tracks. The babies quickly learned the game, and visibly pressed the lever harder when it made the train move.
What does this have to do with memory? The most intelligent part of this research is that after training babies for one of these tasks for a few days, Rovi-Kolier later tested them to see if they remembered it. When the babies were returned to the lab, the researchers simply showed them the cell phone or train, and measured whether they were still kicking or pressing the lever.
Using this method, Rovi – Kollier and her colleagues found that at 6 months of age, and if trained for 1 minute, babies can recall an event a day later. The older they were, the longer they remembered. She also found that you can encourage babies to remember events longer by training them for longer periods of time and giving them memories.
What if babies can create memories in their first months, then why do people not remember things from that early stage of life? It is not yet clear whether people experience infantile amnesia because they cannot create autobiographical memories, or because we simply have no way of regaining them.
No one knows for sure what happens, but scientists have some assumptions. One of them is that autobiographical memories require you to have some sense of yourself. You need to be able to think about your behavior, about how it relates to others.
Researchers have tested this ability in the past using a Red Test. The children's noses were painted with a red lipstick. Researchers then place the baby in front of a mirror. Babies younger than 18 months simply smiled at the delightful baby they saw reflected, showing no evidence that they recognized themselves or the red mark on their face.
At the age of 18–24 months, the little ones touched their noses and even felt ashamed, tying the red dot in the mirror with their face, so they had a sense of self.
Another possible explanation for infant amnesia is that because babies cannot speak until the second year of life, they cannot create stories about their lives that they can remember later. Finally, the hippocampus, which is the region of the brain primarily responsible for memory, is not fully developed in infancy.