VIDEO / Rama arrives at the NATO summit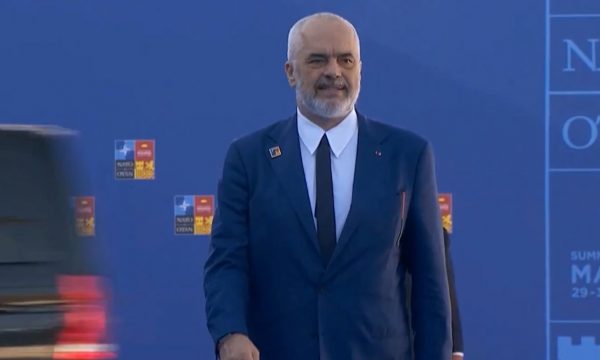 Prime Minister Edi Rama has arrived at the premises where the NATO summit will take place.
In the images published by the Prime Minister, Rama is accompanied by the Minister of Foreign Affairs, Olta Xhaçka and the Minister of Defense, Niko Peleshi.
The summit will take place on Thursday as well.