Video of the moment of the Russian rocket attack on the shopping center is published, 18 dead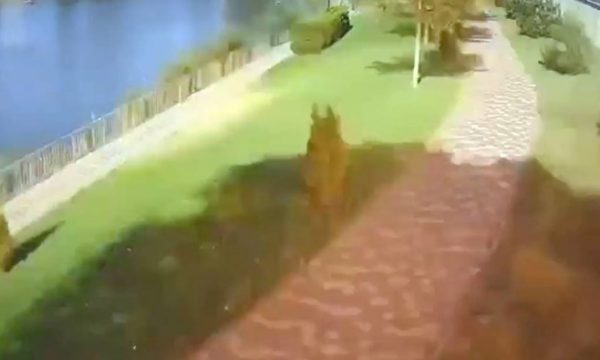 A video from a security camera appeared on social media yesterday, capturing the moment when another Russian missile hit the area next to the shopping center in Kremenchuk. At least 18 civilians were killed in the attack.
Registration was done in Misky Park. At the beginning of the video, a cloud of smoke rises from the direction of the mall in the background. You can then see the explosion that was reflected on the surface of the water and that was apparently caused by the collision of another rocket, reports Express.
People in the park then hid, while a man jumped into the lake.
Sky News has geolocated the location of the second attack and states that it is an industrial plant located between the shopping center and the park. It is a place about 500 meters from the shopping center.