Tupanceski: Vetting is not the best way to "clean up" the judiciary in RMV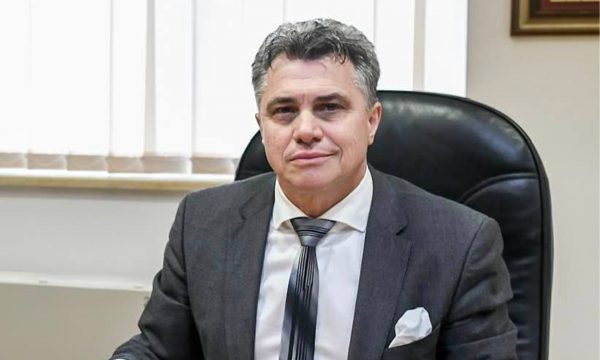 Proper or not vetting in Northern Macedonia? This issue has been discussed often but there has never been a concrete stance on the issue. The Minister of Justice, Nikola Tupancheski, has stated that vetting does not show any great achievements and is not the best method for cleaning the judiciary.
"Comparative experiences have shown that vetting has not been proven to be the best tool for cleaning or filtering the judiciary," said Justice Minister Tupancheski, answering a question from MP Surija Rashid from the Alliance for Albanians.
He mentioned the experience in Albania, where the vetting experienced, as he said, a fiasco because the way it developed did not give the expected results or the goal that was set was not achieved.
Tupancheski stressed that there has been a long debate over whether there should be a new legal solution to filtering, vetting, and added that it has taken a long time.
"The solution remained to select good and bad judges, or less good ones, both within the institutions and within the existing laws and bylaws. In that direction, the methodology has been approved, which means symbiosis of the most accurate criteria regarding the selection and dismissal of judges and public prosecutors ", said Tupancheski.
He added that in recent months or last year the Council of Public Prosecutors and the Judicial Council are the institutions that have shown visible results for what is called vetting in the figurative sense.
He stressed that there have been some dismissals of judges, and the way new judges and prosecutors will be elected is already based on the newly established methodology, which, he said, we expect to receive results in terms of quality and standards that are needed. for the election of the highest quality judge for a judicial position.
Minister Tupancheski said that soon we will have results or shifts in a positive sense because it can not happen overnight, to reform the shortcomings that have a systemic character.
"Vetting should not be done only with the vetting law. On the contrary, I believe that vetting can be done with existing legal and sub-legal solutions. The most important thing in all this work is to have a serious will to achieve results, said Tupancheski.