Through judo, Kosovo today seeks medals in the Mediterranean Games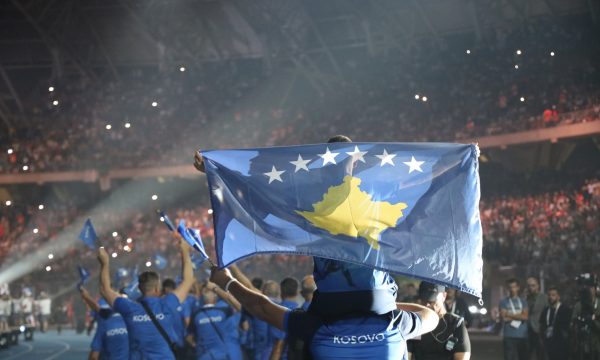 Kosovo will seek medals in the Mediterranean Games today.
The sport of judo is the greatest hope for our country to be decorated with medals in "Oran 2022".
To achieve such a thing, the Olympic champion Distria Krasniqi and Erza Muminovic and Flaka Loxha will take care.
Distria is a favorite to win medals, but so will her two colleagues.
Judo competitions will start at 12:00 local time, writes "Rhewal".
In general, Kosovo in the Mediterranean Games will be presented with 8 judokas, including Laura Fazliu, Loriana Kuka, Akil Gjakova, Arbër Kullashi and Shpat Zeka.
They will compete in the coming days.
The Kosovar judo team will be led by coach Driton Kuka and assistant coach Majlinda Kelmendi. /Rhewal/