Pedestrian overpass at the flag district, Deputy Mayor of Prishtina: To become an art museum, why not?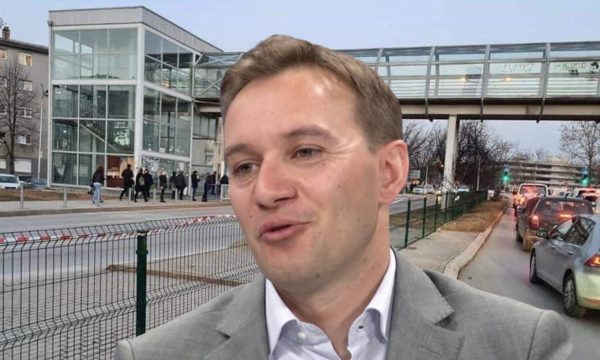 A citizen is interested to know from the Municipality of Prishtina whether the pedestrian overpass can be opened at the flag district in the capital.
He asked the Deputy Mayor, Alban Zogaj about this.
"Hello Alban Zogaj, is it possible to open the pedestrian overpass, in the flag district, near the high school? I wonder why during the summer, but also in other seasons occasionally, the top gets extremely warm, and many pedestrians do not see as an alternative the passage in it, and being that there is no zebra or any other passage, from one side to the other, endanger the cars and lives (to a lesser extent of course) of people crossing the asphalt. "By opening it, I believe that the air would circulate more, but the hot one would also leave, as well as the polluted smell that flows in it", he wrote.
In the answer he gave to the citizen after a few minutes, Zogaj gave an unusual idea.
"That overpass is being used very little, and as a result it has lost its purpose! So, it has to be turned into something else… like a small art museum for example? #whynot ", wrote the deputy mayor of Prishtina.