Lajcak: In the next meeting Kurti-Vucic will discuss the Association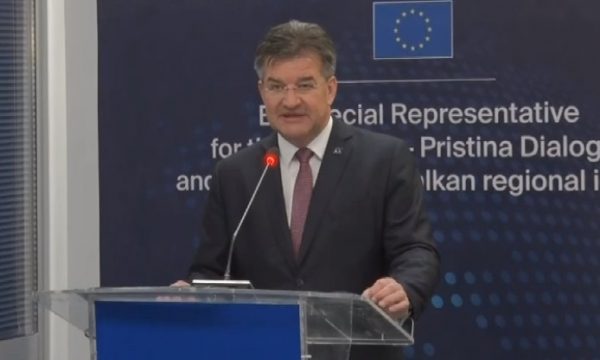 The European Union Envoy for Kosovo-Serbia Dialogue, Miroslav Lajcak, has confirmed that the issue of the Association will be discussed at the next meeting of the leaders of Kosovo and Serbia.
He said there are no proposals on the table from the parties on the issue, as required by the European Union.
"There is no proposal on the table, but we had discussions on this issue with Mr. Bislimi and also Prime Minister Kurti. It will definitely be mentioned in the next meeting of the leaders, because it is always raised as a topic in these meetings ", said Lajçak in a press conference in Prishtina.