How much did Kurti spend with his staff in Switzerland for four days?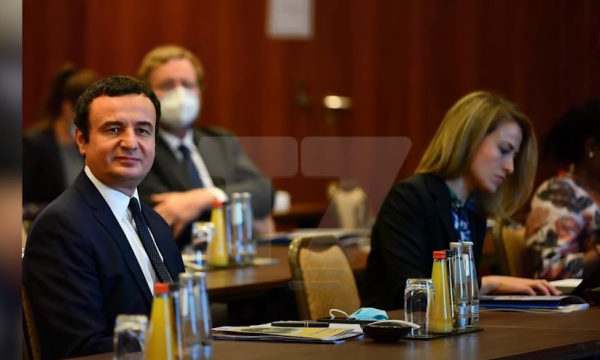 Journalist: Liberator Morina
After an 18-day visit to the United States, Prime Minister Albin Kurti left New York for Switzerland. The trip of several hours cost the Kosovar chief executive 802 euros.
In Switzerland, he was received by three staff members, who would accompany him during the four-day visit to the Swiss state.
The day before he arrived, his political adviser, Fëllanza Podrimja, had gone there.
One night of her stay at the Hyatt Place Hotel, located near Zurich Airport, cost 246 Swiss francs, of which 200 francs for accommodation, 41 francs for food and another 5 for taxis.
Podrimja also spent about 60 euros on the train journey from Bern to Stuttgart on May 26th.
The other 202 francs, Kurti's advisor spent during her one-day stay at the Croëne Plaza Hotel.
Add here another 640 euros per day, she spent a full 1 thousand and 75 euros on this four-day trip.
Meanwhile, Prime Minister Kurti spent 264 francs in the same hotel.
More than here, the Prime Minister of Kosovo and his staff spent at the Piz Buin Hotel in Klosters.
3228 francs from the state budget were spent during the stay in the four-star hotel.
Kurti also spent 65 francs on laundry.
Over 1,500 euros were spent on the accommodation of Kosovo's ambassador to Switzerland, Sami Ukelli.
Meanwhile, the other member of this delegation, Bejtush Fetija, spent 1,060 euros, of which 640 euros as per diem.
In total, this visit of Prime Minister Kurti, during which he met with students and other compatriots, a chocolate maker and some company executives, cost the state a total of 7868 euros.