Driton Kuka reacts after the success of Distria and Flaka today in the Mediterranean Games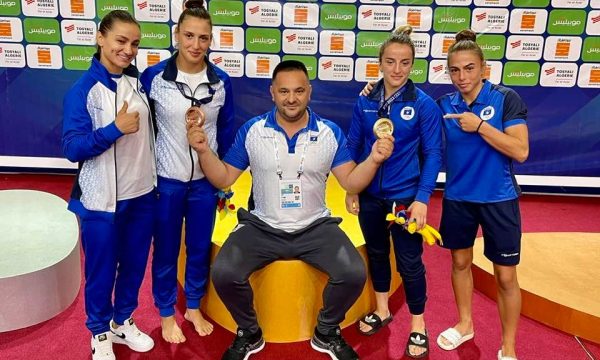 Judo today brought medals to Kosovo in the Mediterranean Games being held in Oran, Algeria.
Distria Krasniqi today won the gold medal, while Flaka Loxha the bronze.
Krasniqi was uncompromising in the category up to 52 kilograms, winning every match.
On the other hand, Flaka Loxha won the bronze medal in the category up to 57 kilograms.
After this success, came the reaction from their coach, Driton Kuka.
Day 1. One gold, one bronze, one seventh. "Mediterranean Games Algeria. Kosovo power", wrote Kuka.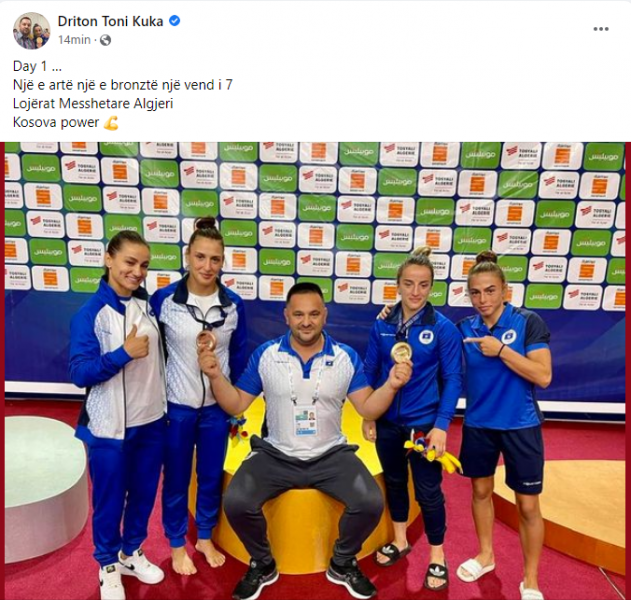 Erza Muminovic was ranked seventh. /Express newspaper/