Dressed in a swimsuit and fishnet dress, Bora Zemani posts provocative holiday photos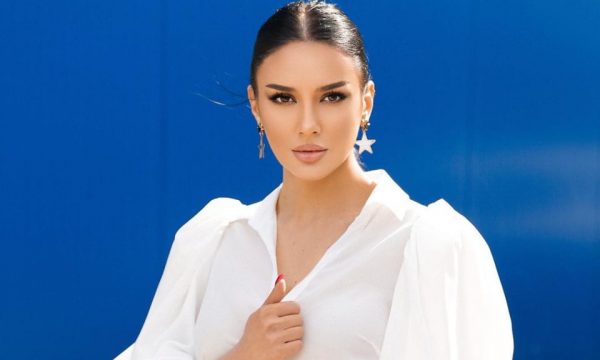 The Albanian moderator, Bora Zemani is one of the most famous in the world of Albanian television, which has been the headline of the pink media for some time.
With the end of the love show "Për'puthen", she has decided to spend some time vacation with her son and family.
Through some provocative posts on the social network "Instagram", the moderator has shown that she is enjoying her vacation in Turkey.
As you pose in the luxury resort, what is noticed are Bora's perfect body shape, at the same time the sweetness of her face without makeup.
She was wearing a black swimsuit and black mesh dress accompanied by a hat.
Along with the photos, the moderator wrote:
"The person you are calling at the moment can not answer. "Please leave your message behind the signal."