Convincing victory of Kosovo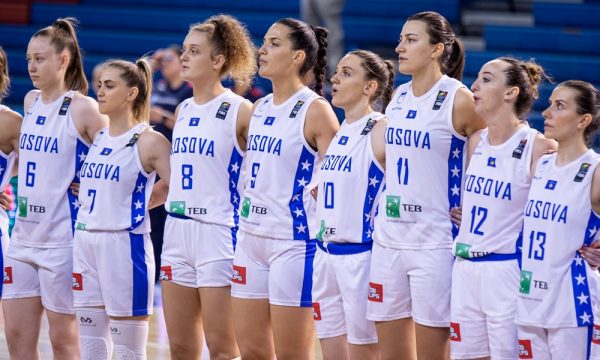 Kosovo has scored a convincing victory against Andorra with a result of 56:77 (15:25, 17:16, 11:16, 13:20), in the European Championship for Small States that is being held in Cyprus.
The beginning of the match was equal, until the result 13:13, but then the Dardanian girls enter a series of 0: 9, for the result 13:22, while they won the first quarter 15:25. Kosovo's lead increased even more in the second period, which went up to 16 points, 23:39, but then there was a slight decrease, while the figures at the traffic light after 30 minutes were 32:41.
Even in the third period, the match was controlled by the basketball players of Kosovo who from time to time increased the lead and did not allow Andorra to approach the result, while the figures after 30 minutes were 43:57. Even in the last ten minutes there were not many changes, where Kosovo increased the lead even more, triumphing in the end 56:77.
In Kosovo, Saranda Daci stood out with 18 points and nine rebounds.
Kosovo has a win and a loss so far.
Kosovo's next match is against Cyprus on Thursday (tomorrow), while the challenge is against Norway, on Saturday.