Britain sanctions Russia's second richest man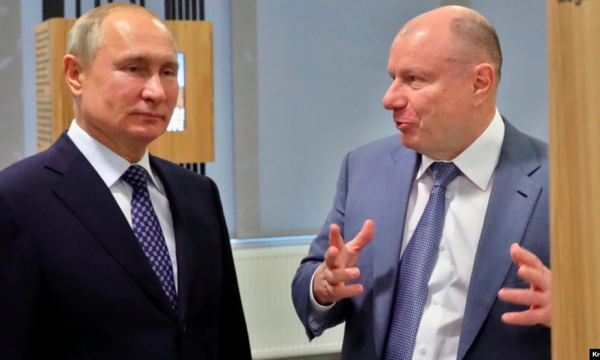 Vladimir Putin's cousin and Russia's second richest man are the latest Kremlin figures to be sanctioned by the UK government.
The United Kingdom on Wednesday announced the imposition of sanctions on oligarch Vladimir Potani, described by London as Russia's second richest man and who bought assets from firms leaving Russia after the invasion of Ukraine.
Potan "continues to accumulate wealth" since President Vladimir Putin ordered the invasion of Ukraine, according to a statement from the British government.
French bank Societe Generale, which joined other Western companies that stopped operating in Russia, last month finalized the sale of their Russian subsidiary Rosbank to a Potan-funded investment firm.
Potanin is also the co-owner of the Russian giant "Norilsk Nickel". The prestigious Forbes magazine listed the father as the second richest person in Russia with a capital of 27 billion dollars.
Another British-sanctioned figure is Anna Tsivileva, a first cousin of Putin who ran the JSC Kolmar Group coal mining company.
"Today's sanctions show that no one and nothing is exempt from sanctions, including Putin's inner circle," said a spokesman for the British government.
"As long as Putin continues his bloody attack on Ukraine, we will use sanctions to weaken Russia's war machine."