Rising price of bread is announced – Dissatisfied citizens ask the Government to prevent them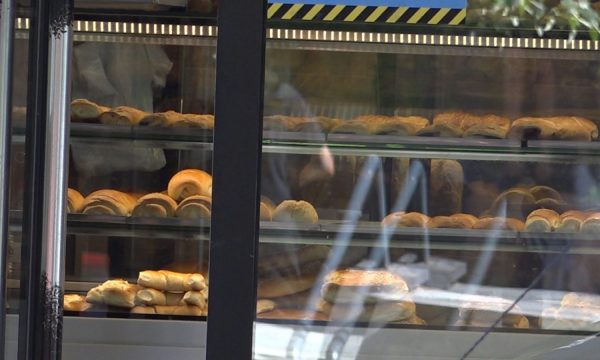 Following the increase in the price of fuel and electricity, the owners of bakeries in Prishtina have warned of an increase in the price of bread.
Although they did not want to speak in front of the camera, one of the owners of a bakery in Prishtina, confirmed for Ekonomia Online that the price of bread is expected to become 60 cents very soon, from 50 cents at the moment.
Such a warning has also worried citizens who see the increase in the price of bread as unacceptable. For the Online Economy, they have asked the Government to react and not allow them to increase the price of bread.
Xhevdet Visoka said that because of the small salaries, the price increase is unaffordable for him.
"I guess it's a little too much if the bread grows. Due to wages, due to these other senes it is unaffordable if this increase in bread prices takes place. "The government must react and prevent this increase," he said.
Mirvete Berisha expressed her anger with the warnings for price increase. He said that bread is vital for the citizens and as such the price should not be raised.
"My comment is not to stand up because people are tired, food, oil are all getting more expensive, people do not know what to do. "Normally, bread is in question, if they have bread then," she said.
Zylfije Krasniqi, said that the price increase can be unaffordable for some, and for some yes, as the Government has asked to react.
"It's a lot, it's a lot because he doesn't have 300 grams. She says someone can afford this increase and someone can not. Someone is yes and someone is nothing. "The government should not allow these things, because someone is suffering," he said.
Currently in most bakeries in Kosovo, the price of bread is 40 cents, but there are also those bakeries that have already increased the price of 1 kg of bread to 50 cents.