Biden: US will strengthen position in Europe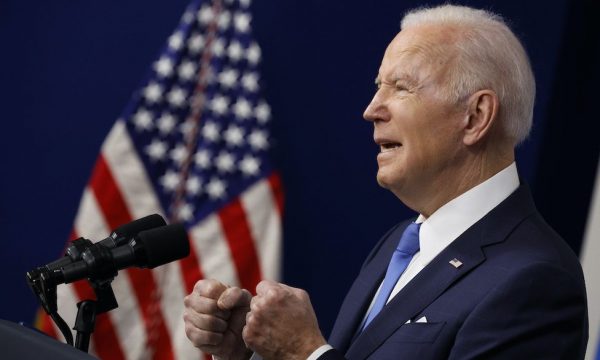 US President Joe Biden has said the United States will change its military strategy in Europe because of the Russian occupation of Ukraine.
Speaking after greeting NATO Secretary-General Jens Stoltenberg at the alliance summit being held in Madrid, Biden said the United States would increase the number of destructive weapons it has in Spain to six, from four as they currently have.
In addition to them, Washington will send two additional F-35 squadrons to Britain and establish a military base in Poland.
The alliance is more necessary than ever, Biden said, adding that NATO would be "strengthened in all directions – on land, air and sea."
Stoltenberg said at the start of the second day of the summit that NATO was facing the greatest challenges since World War II, following the start of the Russian occupation of Ukraine, adding that Moscow posed a direct threat to the security of its member states. alliance.
Stoltenberg said the allies would meet in "the time of the most serious crisis", adding that "the summit will be historic and transformative".
"We will make it clear that Russia poses a threat to our security," Stoltenberg said.
The last update of NATO policies was made in 2010.
The war in Ukraine has created a new atmosphere within the Western alliance, after several years of internal disagreements and rising tensions between the United States and Europe, at the time when Donald Trump was president of the United States.
Russian President Vladimir Putin has ordered the invasion of Ukraine on February 24.
He called the war a "special military operation" to demilitarize Ukraine.
The West has responded to Russia by hitting the country's economy with tough sanctions.